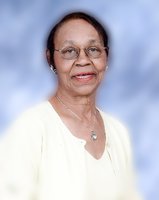 Rubye L. Hervey
Mrs. Rubye Hervey a native of Dallas, Texas was born on April 4, 1926 and passed July 11, 2020. She was the seventh of 10 children to her parents George and Mary Phifer Keller.
Rubye attended Dallas County Public Schools and Texas College in Tyler, Texas. She was a lifetime member of Christian Chapel C.M.E. Church and served on the Stewardess Board Number 1. Rubye was a trailblazer by being one of the first Black Sales Representatives for the Carnation Milk Company in the 1950s in the Dallas area.
She loved Jesus Christ, being outdoors, watching the sunrise and being around family and friends. Rubye's favorite sports were basketball and track. She even won the state title in the women's 50-yard dash and started on a championship basketball team at Anderson Bonner High School in 1944.
On February 6, 1956, Mr. Carter Paul Hervey and Miss Rubye Keller were married. From this union they had four children: Kent, Kim, Carl, and Carlos.
She is preceded in death by her husband, Carter Hervey; daughter, Kim Tyler; parents, five brothers and three sisters.
Rubye is survived by her sister Florence Butts; daughter Carlos Hervey; sons Kent and Carl Hervey (Patricia); son-in-law Alvin Tyler; and step-son Morris Hervey (Carolyn). Also here to cherish her memory are niece Paulette Turner; nephews Jeffery Hervey and Ronnie Thomas who she considered her children. Rubye will also live on through her nine grandchildren, seven great-grandchildren, three step-grandchildren, four step-great grandchildren, as well as other family and friends.