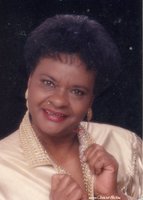 Bessie Loretta Sadler
Bessie Loretta Muse Sadler of Dallas, TX, 81 departed this life on Wednesday, December 16, 2020. Bessie was born on November 14, 1939 in Ponta Texas to Frenchie L. Muse and Elsenia Hardeway Muse was the youngest of five sisters. She is survived by her loving husband of 52 years, Josephus Sadler Sr, son, Josephus Sadler Jr.(Dianixa Campbell-Sadler), a surviving sister, Eunice Muse Hall of Tyler, Texas, several nieces, nephews, cousins and a host of cherished friends. She was raised in Tyler, Texas and was a high school graduate of Emmett J. Scott (1957) and attended two years at Texas College (1959). She later graduated from Prairie View A&M University (1961) and a postgraduate of Texas Southern University (1969).
Bessie was a retired school teacher of 36 years in the Dallas public school system. She also taught for several years In Corsicana. She was a member of First Christian Methodist Evangelistic Church of Dallas, Texas. Bessie loved listening to jazz, reading her bible and completing cross-word puzzles. She was highly centered, so easy going and she loved talking to everyone. She has found her deserved peace and will be dearly missed by all who knew her.