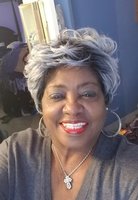 Shirley Ann Lindsey
Shirley Lindsey, age 75, of Cedar Hill, TX, peacefully passed away on December 28, 2020. She was born on March 2nd, 1945 in Marlin, Texas, to the late Erma Payne Jones and Wilfred E. Parks. She was the first of five girls.
Shirley Lindsey was a multifaceted talented individual. Shirley explored many ventures from childhood to an adult that have set precedent for how her descendents will continue to carry on her legacy. A visionary, a pioneer, and an entrepreneur, Shirley worked for the United States Post Office for several years, after which her entrepreneurial spirit led her to found a number of successful business ventures, including a restaurant, hair salon, beauty supply, and home health care agency. She proudly founded and operated and managed A-One-Plus Home Health Care Agency LLC., located in Duncanville, TX, for over 20 years. A-One-Plus is an active part of the community and provides high quality, compassionate home health care to the patients it serves.
Everyone knew Shirley as a passionate self-starter, with a keen interest in business management. She was a dedicated and caring leader and entrepreneur who was loved and respected by her family, friends, team members, and community. Shirley was also the epitome of a true giver. She loved giving back and supporting her community.
Shirley was a loving mother of three wonderful children: Charles Body, Gwendolyn Morgan, and Michael Body. She was also a grandmother of 10: Amber L. Harrison, Sharleeta Body, Ashley Morgan, LeDonte Body, Bobby Charles Body Jr., Takichia Body, LaCriesha Hightower, Dewun Body, Deon Body, and Melvin Morgan. She was a devoted mother, daughter, sister, aunt, grandmother, and great-grandmother. Preceding her in death were her mother, father, and her sister, Vivian Wingham. She is survived by her three children, three sisters and one brother-in-law – Barbara Hawkins (Dallas, TX), Cynthia and Warren Colter (Atlanta, GA), Lisa Jones (Rogers, AR) – 22 great grandchildren, and six nieces and nephews.