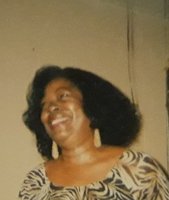 Linda Marie- Myers Tate
Linda Marie Myers Tate was born January 29, 1950, in Houston, Texas. Her parents the late Lee Ollie Myers and Eoda Dell Myers.
Linda Marie Myers Tate received her master's degree from Bishop College in Dallas, Texas.
Linda confessed Jesus Christ as her Lord and personal Saviour. Her husband Lafayette Tate preceded her in death. Her loving sister Victoria Yvonne Harrison is waiting for her in heaven.