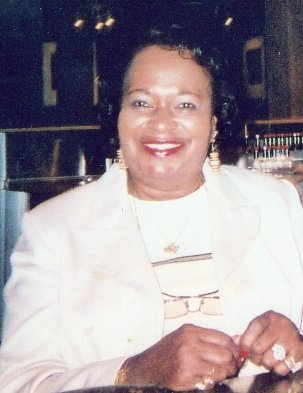 Obituary of Francis Campbell
Valedictory Address
Of
Mrs. Francis Warren- Campbell
My angelic escort arrived for me on Monday, December 21, 2020, at 7:57 PM at Methodist Mansfield Hospital and I to leave without saying goodbye. After several months of a stroke and Atrial fibrillation, cardiovascular heart failure, my stand- by departure was cleared for take-off. I am the valedictorian of Warren 1956 class graduating with highest honors.
The youngest of four children born on November 15, 1938, to the parentage of Mr. Josephus and Mrs. Era Hyman Warren. My parents laid the foundation and behavioral expectations at an early age that continued through the rearing of my children and grandchildren. With everyone speaking the same language, English, there should not have been any confusion with directions given. If issues continued, a more familiar language was used which eradicated the amnesia. Time out was not a discipline strategy!
Attending Tyler Public Schools and graduating from Jackson High School, I late met and married Matthew P. Campbell in 1958 for 55 blissful years. We were immediately blessed with unspeakable joy at the birth of our two daughters. Sonia Ann and Carla Jean. Desirous of a better of a better life and an advancing career, Matthew's educational aspirations led us to Dallas in 1963 where he became the infamous Principal of Wilmer- Hutchins High School for 30 years.
As a student at American Institute of Banking School, it was an honor in becoming the first black commercial teller at the Mercantile Bank in Downtown Dallas. In determining my pathway, I later earned a Bachelor's degree as well as a Master's degree from Bishop College, Dallas, Texas in 1974, furthering my education at Dallas Baptist Univeristy and in 1977, I matriculated at Prairie View A & M University in Hempstead, TX for more graduate courses, my Principal Certification.
As a 30- year veteran educator serving at Bishop Heights Elementary (WHISD) and Ben Franklin Middle School (DISD), free time was spent at mani- pedi appointments, cooking and traveling with my family, attending family reunions, playing bingo, dominoes, and simply enjoying life. As a Prairie View Alumni and a supporter of the Dallas Association of Jack and Jill of America, I instilled in my children and those I encountered that they need to be the best they could be and become productive citizens as well as assets to the family and the community.
Giving my life to Christ at an early age at St. Violet Baptist Church in Tyler, TX and have served Him for the remainder of my life until my health failed. When moving to Dallas, we served at Fruitdale Baptist Church for many years, then later Beckley Hills Baptist Church. Our final home was Concord Church where I served until my illness prevented me from effectively performing my duties. During my illness, the 23rd Psalms had new meaning as the twins, Goodness and Mercy, were my constant companions.
Awaiting my celestial celebration are my parents, my husband ( Matthew) , two sisters (Sylvia Warren Haynes and Helen Louise Mayfield, Brother (Ersle 'Connie' Warren), two daughters ( Valencia Warren- Campbell and Carla Campbell- King) and grandson (Matthew Campbell- Pleasant).
Secure in seeing me on that great Resurrection Day is my wonderful daughter Sonia Ann Campbell- McGary (Dennis Carl ), Mansfield, TX; Grandson, Joshua Caleb King, Dallas, TX; Granddaughters: Shanise Gibson- Pleasant, Dallas, TX; Ilany Biton-Hen (MeRon), Haifa Kiryat Bialik, Israel; Carlethia McGary; Ebony Mitchell ; Brittany Martin, all of Dallas, TX. Grandsons: Charles Pleasant (Bernice); Armond Pleasant both of Dallas, TX. Two great- grandchildren LeAnn Hen; Roy-Dennis Hen, both of Haifa Kiryat Bialik, Israel. I love my nieces, nephews, cousins and a host of relatives and friends. So until we meet again, may the Lord bless you and keep you.
To send flowers to the family or plant a tree in memory of Francis Campbell, please visit Tribute Store
visitation
1:00 pm - 6:00 pm
Friday, January 1, 2021
Black & Clark Funeral Home
2517 East Illinois Ave.
Dallas, Texas, United States
214-376-8297
Funeral Services
10:00 am
Saturday, January 2, 2021
Concord Church
6808 Pastor Bailey Drive
Dallas, Texas, United States


Share Your Memory of
Francis
Explore Our
​Site
Have A
Question?
We're here for you 24/7. Click here to contact us.