Welcome to Black & Clark Funeral Home
A Pillar in the Community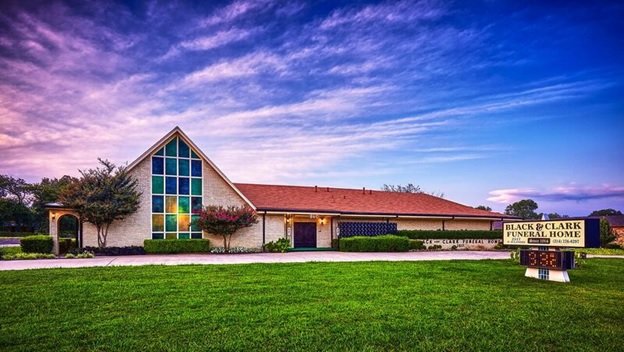 For over 106 years, Black & Clark Funeral Home has been serving families in Dallas and North Texas during the loss of loved ones. Black & Clark Funeral Home is proud to be one of the longest continuously operating businesses in this area. We have provided at-need and pre-need funeral and cremation services, funeral transportation, and meaningful memorial items to our neighbors in Dallas and throughout Texas.
We take pride in our ability to personalize each service based on your unique requests, creating a moment that your family will remember for years to come.
Reach out to a member of our caring team, whether you're at your moment of need or would like to plan for the future.
Please feel free to browse our pages to learn more about pre-planning a funeral and about grief support, as well as the traditional funeral and cremation services that we offer. If you have any questions or concerns, please feel free to contact us any time. Drop by the office as needed, or contact us via phone or e-mail. We are always here for you.
Furthermore, we understand that it is not always possible to attend a service or a visitation in person. In light of this, we've created beautiful interactive online tributes to memorialize your love one. Leave a condolence, share a memory, post a photo, light a candle, and more!