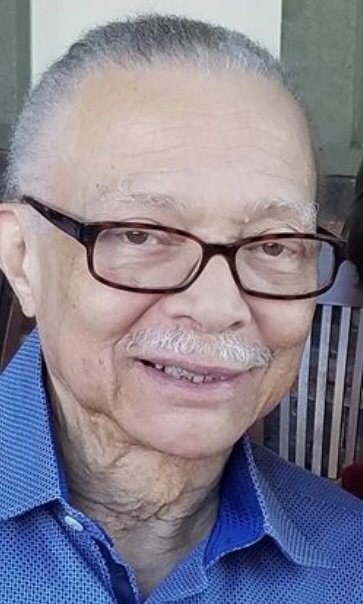 Obituary of Carl Arthur Traylor
Carl Arthur Traylor was born on April 25, 1940, in Hughes Springs Texas. He was the second oldest of four children, born to the late Professor, Sylvester Gordon Traylor and Tina Mae Lester Traylor. Later in life, Carl became a member of the Roman Catholic Church. He was a devout Catholic and an active member for thirty-five years at St Joseph's Catholic Church in Richardson, Texas. Carl received his elementary and secondary education at Traylor High School (named in honor of his parents). Carl then attended college at Prairie View A & M University, in Prairie View, Texas. He was a model student who was a member of the Barons and participated in the R.O.T.C and was a part of the Prairie View Rifle team. He received his Bachelor of Science in Mechanical Engineering graduating Magna Cum Laude.
His first job at Lockheed Martin in Marietta Georgia led him to the love of his life and married Sandra "Diann" Buck in 1962. This union along with the success of his career allowed them to travel extensively. Let's just say, each of their four children was born in a different state.
Carl's career allowed him to work on many commercial and U.S. Military groundbreaking projects from Lockheed Martin, McDonald Douglas, Bell Helicopter, Vaught (L.T.V.) and Boeing to name a few. These projects, included the DC-10 Airliner, 747-Airborne Laser System, 767-Commercial Transport Aircraft, 777 twinjet, Stealth B-2 Fighter Bomber. In 2012, Carl decided to put down his pencil with his last project being the 787 Dreamliner Aircraft. Carl was extremely excited when the Stealth B-2 Fighter Bomber was used in the Gulf War, under President George H. W. Bush. Carl's favorite past time while flying commercial aircraft was explaining to passengers how the aircraft worked. This part is supposed to do this, were good, if work, if it doesn't, were in trouble. You can imagine the look on people's faces.
Carl was loved and respected by his coworkers. Upon his departure, past coworkers wrote this about him: Everyone really respected Carl and his work, and held him in really high regard; he was an excellent engineer and always ready for a friendly chat about anything. "I remember, going by his desk over the years and he would always be ready to chit chat, putting that pencil down and spinning around in his chair and asking, "What's up?"—I think he had gotten so bored with work and looked forward to any lively discussion about anything to distract him. LOL, I liked to get his pressure up discussing politics. Everyone's been saying how good he was and talking about how he helped them—he was always willing to help anyone who asked, especially the young black stress engineers. You had to be able to think though—"they pay us to think." In our business, everyone thinks they're smart and/or clever, but Carl was the real deal, hands down. Black Stressed Analysis Engineers, Boeing, Wichita Kansas.
He was preceded in death by his wife; Sandra Diann Buck Traylor, Sisters; Josie P. Jones and Sylvia F. Hinton and his grandson; Malik Traylor.
Carl peacefully departed on Friday morning, March 19, 2021. He leaves to cherish his two daughters; Carla V. Collier and Kindall B. Traylor, two sons; Patrick D. Traylor (Yisbel) and Scott C. Traylor (Camisha), one brother; Lawrence H. Traylor (Linnie); a brother-in-law; Adolphus Hinton, three grandsons; Allison C. Traylor, Tijan M. Collier and Zach Sudler. Granddaughters; Michaela A. Traylor, Jasmine N. Ware, and Jazmine Sudler. His great granddaughters; Peyton D. Collier and Elizabeth Z. Collier; a host of nieces, nephews, cousins, other relatives and friends.
To send flowers to the family or plant a tree in memory of Carl Traylor, please visit Tribute Store
Viewing
10:30 am - 11:00 am
Monday, March 29, 2021
St. Joseph's Catholic Church
600 South Jupiter Rd.
Richardson, Texas, United States
Funeral Service
11:00 am
Monday, March 29, 2021
St. Joseph's Catholic Church
600 South Jupiter Rd.
Richardson, Texas, United States


Share Your Memory of
Carl
Explore Our
​Site
Have A
Question?
We're here for you 24/7. Click here to contact us.