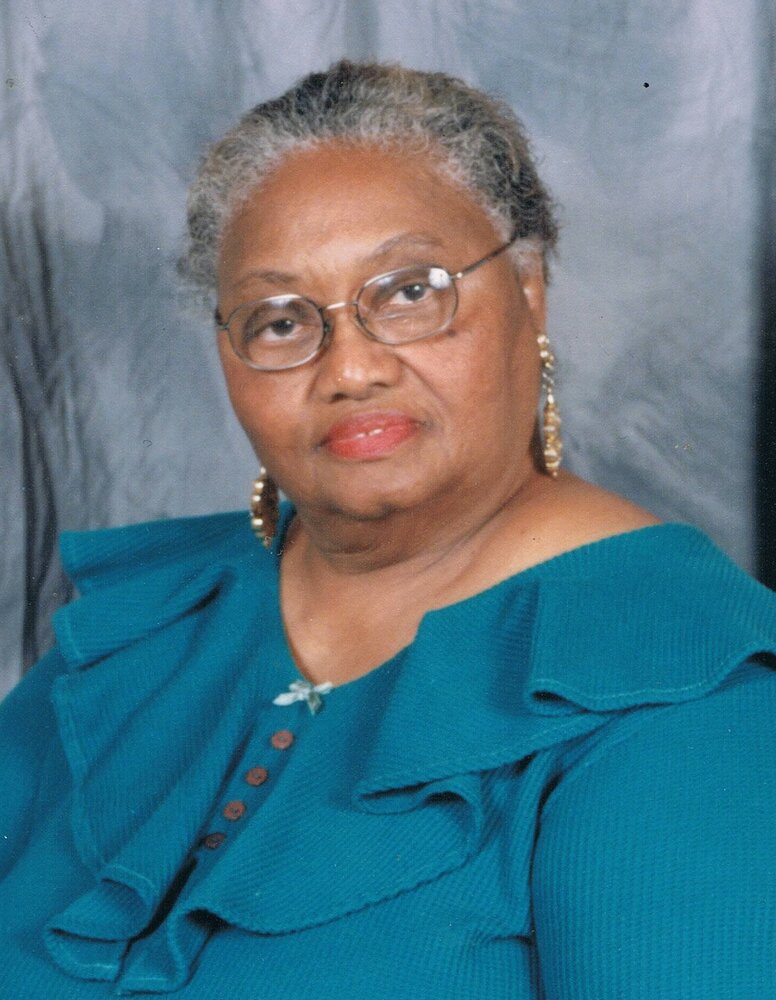 Obituary of Viola V. Flanagan
Viola Verline Flanagan was born on Monday, November 5, 1934, in a small town in South Texas, just outside of San Antonio. Her parents, Zelmo & Florence Williams, raised her along with her five siblings. Through her Mother, Florence Williams, she was a member of the Crayton and Nichols families, the former being a pioneer and ranching family that established and settled the area that became Martindale, and thus helped found the state of Texas prior to 1845. She was a 7th generation Texan and a 10th generation Southerner whose roots went back to a veteran of the French-Indian War.
Like her ancestors, Viola left home early, at the age of 13 to make her own destiny, and landed in San Antonio where she married and began her family at the age of 19. When interviewed about that period of her life, Viola said, "I was very good at cooking, sewing, laughing, and love. So naturally, I went for marriages." A woman not bound by the conventions of her time, Viola's two marriages and two long term relationships produced seven much-loved children.
The mid-1970s saw Viola and her family move to Dallas, where she remained for the rest of her life, and where she finished rearing her children. After working as a nurse's aide – where she tried unsuccessfully to help unionize her colleagues – and being diagnosed with a heart condition, Viola retired. She embarked upon and fully embraced this new chapter of her life as a devoted grandmother, an artist who gifted family and friends handsewn and crotched clothes, quilts, and knick-knacks and for new births, baby trousseaux. She was a gifted gardener, who knew could grow apple trees from seed, and was a gifted storyteller, a practice she learned from the elder women in her family. She also became a devout Jehovah's Witness and accepted the call to Faith as a young, determined woman while she finished raising her children.
Viola often road-tripped by herself – with her Colt pistol, Lucille – or with her sisters. When she was no longer able to drive long distances at night by herself, she was undeterred and crisscrossed the country as a Greyhound VIP traveler, and even living for a brief spell with her sister Zelma in Portland, Oregon. It is this fierce spirit of independence, iconoclasm, and curiosity that defined her entire life and her legacy. This gift she left to her children and grandchildren in abundance.
In March 2017, Viola suffered a stroke which severely impaired her speech. Though therapy was helpful, it was only slowing down the eventual decline of her health, and in early 2018, she suffered a second stroke which took her speech altogether as well as rendering her immobile. Viola spent the next few years being taken care of in skilled nursing, along with the support of her ever-watchful children by her side. During this 4th quarter of her life, Viola faced many obstacles and challenges, and a few setbacks, but she remained as tough and determined as she'd ever been to decide her own destiny. In early 2020, after the Covid-19 pandemic hit, the virus was running roughshod through the elderly community and hitting nursing facilities particularly hard. Viola contracted the virus and recovered, one of many countless rebounds from various illnesses she encountered.
On Tuesday, September 7, 2021, at 6:38 pm, after a recurring issue that cause her to be hospitalized a second time, Viola received her call to come home, and she gracefully answered the call.
Viola Verline was preceded in death by her parents, four Sisters: Catherine (stillborn), Louise, Myrtle & Zelma, her firstborn, Joseph Benjamin Harvey, two grandsons, Corey Donahue & Clinton Allen. She leaves her memories to be cherished with her siblings, Elroy Williams (Mary), Loretta Fisher & Sara Calhoun, her children: Angela Donahue, Donna Matos (Samuel), Evangelist Felicia Dell Harvey, Collette Flanagan-Parks (Hue "Deano"), Corey L. Flanagan (Breanna) & Michael J. Neal (Lakeithia) as well as twelve grandchildren, approximately 15 great-grandchildren, 5 great-great-grandchildren, and a treasure trove of nephews, nieces & friends.
Hers was a journey that spanned eight decades and four generations and concluded with her peaceful, graceful transition to Eternity.
An era has ended.
To send flowers to the family or plant a tree in memory of Viola Flanagan, please visit Tribute Store
Public Visitation (Mask Required)
1:00 pm - 6:00 pm
Wednesday, September 15, 2021
Black & Clark Funeral Home
2517 East Illinois Ave.
Dallas, Texas, United States
214-376-8297
Funeral Service (Mask Required)
1:00 pm
Thursday, September 16, 2021
Black and Clark Funeral Home Chapel
2517 E. Illinois Avenue
Dallas, Texas, United States


Share Your Memory of
Viola
Explore Our
​Site
Have A
Question?
We're here for you 24/7. Click here to contact us.