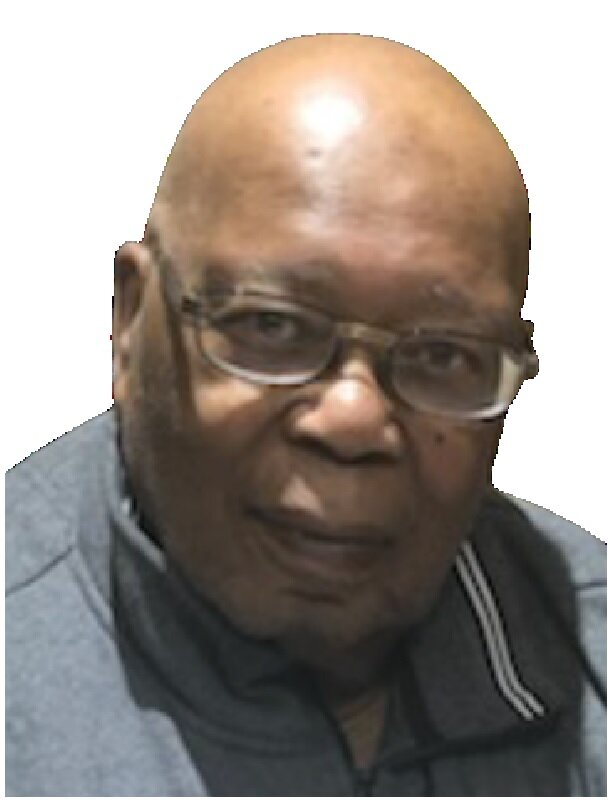 Obituary of Elbert Theodore Winn
Elbert Theodore Winn was born in Avoyelles Parish, Louisiana on September 13, 1932 to the late Carrie Sanders Merrick. The two soon relocated to be with relatives in New Orleans, Louisiana. He attended Albert Wicker Elementary School and Joseph S. Clark Senior High School. He was a championed football player and boxer in high school and college, serving as the football team captain at Clark and Dillard. He graduated from Dillard University in 1956 with a Bachelor's degree in Sociology and Physical Education. He was the older brother to Yancy Merrick, Jr. (Ursula), Willietta Merrick Gilbert (Roland), Jackie Merrick (Louise), and the twins - Dennis Merrick and Delaney Merrick Smith (Joseph). He relished his role as older brother and recalled countless stories with his siblings, neighbors, and college teammates.
He was married (1956-1966) to the late Aldonia Chapital Belton, and to that union, two daughters were born, Valaida B. Winn and Donna-Marie Winn (Cedric Taylor). Later in 1966, Elbert married Joan Tarpley Winn, and to that union, one son was born, Elbert Ikoyi Winn. In 1993, Elbert married Rosalind Borders Winn and valued his role as a bonus Dad to Theron Borders (Krista). Elbert is also survived by a host of nieces, nephews, great nieces, great nephews, cousins, friends, longtime neighbors, The Richardson Family, and a dedicated caregiver, Everine Simpson.
In his early career, Elbert traveled between the Midwest, Great Lakes, and New Orleans with athletics and the YMCA. He settled in Dallas, continuing his career with the YMCA. His role with the YMCA was a natural fit with knowledge and passion for sports and building a resilient community. He later transitioned to government agencies, working for the Social Security Administration and Housing and Urban Development. Working for the government agencies charted his journey from Sociologist to Region Director and tapped into his desire to help voices in need improve their opportunity for adequate housing and thrive. He retired from government with HUD in the 1980's. Elbert later leveraged his real estate experience, launching Winn and Winn Enterprises.
He garnered numerous accolades and acknowledgements from civic, community, and church affiliated organizations for his mentorship to many young boys and men. He was known to connect people with agencies and resources, and to successfully navigate situations that initially seemed unworkable.
Elbert was initiated in 1960 to Kappa Alpha Psi, Inc. Dallas Alumni Chapter. After departing his job at the Dallas YMCA, Elbert continued to volunteer with the YMCA and was a Little League Coach. His counsel and patronage of various "entrepreneurs" built lasting relationships that extended beyond customer to "family". He also served on the Greenhill School Parent Association and Booster Club.
Over the decades, Elbert remained a committed sports fan, especially with his beloved Dallas Cowboys, football, basketball, and boxing. His music favorites of Johnny Taylor, Ernie K-Doe, Ray Charles, LeVert and Billy Ocean provided the backdrop to reminisce about funny stories with his brothers, buddies, and family. Often at functions, any of these songs were known to spark the presence of his cowboy boots on the dance floor with his brothers. At home, the tunes were permission to exaggerate the lyrics with accompanying body language. These moments also sparked phone calls to his friends, classmates and former teammates across the country.
Funeral Service Streaming:perfecteyeproductions.com/winn
To send flowers to the family or plant a tree in memory of Elbert Winn, please visit Tribute Store
Funeral Service (MASK REQUIRED)
11:00 am
Friday, July 15, 2022
Hamilton Park United Methodist
11881 Schroeder Rd.
Dallas, Texas, United States


Share Your Memory of
Elbert
Explore Our
​Site
Have A
Question?
We're here for you 24/7. Click here to contact us.