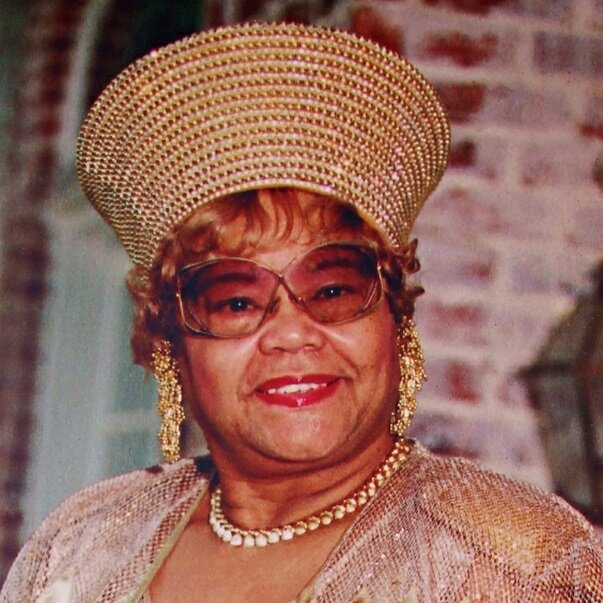 Obituary of Ina Bell McGee
Ina Bell Daniels (herein Ina) was the first to arrive, with twin, Nina Nell Daniels (herein Nina) on November 9, 1931. They were the 4th and 5th children born to parents, Clarence Arthur Lee (Hurdle) Sr. and Elmina Edwards Daniels. Upon their arrival, they were the talk of the small town of Greenville, Texas (Hunt County) in the rural Center Point Community. By age two, the twins were winning various beauty contests. By the time they graduated St. Paul High School in 1950, they had won many beauty contests. Their most notable accomplishment was amassing six consecutive "Beautiful Twins" titles at the State Fair of Texas (Negro Day) pageant. During the fifties and sixties, they held titles such as "Miss Bronze Texas," "Miss K.N.O.K.," "Silky Straight Twins," "Pepsi Cola Twins," and "Ebony Magazine Beauties" to list a few. After much soul searching, Ina decided to pursue her education. She attended Prairie View A&M University from 1952-1956. During her tenure at PVAMU, she won many titles and was a member of Sigma Gamma Rho Inc. She and Nina were always asked to make special appearances at social events on behalf of the university. After graduating from PVAMU with a Bachelor's degree, Ina continued her education and earned a double Master's in Counseling and Education from PVAMU and was a doctorial student at Kansas State University.
In the fall 1956, Ina and Nina were the first African-American twins to appear on a national game show: CBS' "The Big Surprise" hosted by Mike Wallace. After learning the racist's tactics of the game show in which white contestants were given the answers to the questions, the twins were determined to actively fight for civil rights, liberty and justice! They joined NAACP and worked extensively with other civil rights organizations. They were heavily involved in the fight for racial equality and social justice. Highlights include the March on Washington, the Fort Huachuca Arizona Canyon Gold Dig, The Atlanta Child Murders Campaign, The South African Apartheid Campaign, the Democratic National Convention, and the Bill Clinton Campaign. They appeared in Jet Magazine twice; but most notably for showcasing their bicentennial couture. Along side with Muhammad Ali, they were featured in Soul Teen Magazine. They participated in the Twinsburg events; and, appeared in a commercial for the film, Big Business. They worked to free Lenell Geter from a wrongful conviction. They were in involved in environmental justice efforts to address victim's Clean Air bill for better land and air for the lead victims of south and west Dallas. They marched and they rallied, whether on behalf of civil and human rights or against the KKK; they were staunch advocates for social justice!
After Nina transitioned in 1995, Ina picked up the torch for both twins and continued to carry on the legacy for social change and civil rights. She worked on several projects, including, but not limited to John Wiley Price's campaign for justice, and most notably, N'COBRA Reparations campaign for descendents of slaves. She and her family are entered as plaintiffs in the on-going battle. Ina is a published author and has been the subject of many articles highlighting both her and her twin sister's activism and accomplishments. Ina was consistently recognized for her outstanding contributions and received many awards during her 45 year career at DISD, where she worked as a guidance counselor. In the early 2000's, Ina received the honor of being crowned "Alumni Homecoming Queen" twice, from PVAMU by the national alumni association. Ina worked for both, the Hilary Clinton and Barack Obama campaigns. She was one of few women highlighted in the "Crowns" book and play. She was showcased in the "Come Sunday Morning" book by Rita Morgan. Ina was often interviewed by several media outlets. She graced the cover of newspapers, such as the Chicago Defender, the Washington Post, and the Dallas Morning News.
Ina was a proud member and servant of Warren Avenue Christian Church (Disciples of Christ) serving on the voting drive committee, the social action committee and the Black history committee until she retired in 2014. Ina was a devoted and dutiful wife to pioneer actor, business entrepreneur and Army Veteran, Bill (McGhee) McGee (d. 2007). She was a wonderful and dedicated mother to Derek Foreman McGee (step-son) and Dauwnn McGee (daughter). She was a cherished grandmother to Delicia McGee-Price, Derek McGee II (d. 2019), Jessica McGee and Cymphony Jackson. She was the adored great-grandmother to Sydney Price, Austin Price, Gabrielle McGee, DeMarcus McGee and Star McGee. Ina was the admired sister of Lois Beatrice Daniels-Ransom, George Lester Marvin Daniels (d. 1979), Clarence Arthur Lee Daniels Jr. (d. 1969), Nina Nell Daniels-Wheeler (d. 1995), Marva Rose Daniels-Baker (d. 2013), Clara Doris Jean Daniels-Lee, Betty Juanita Daniels-Thompson, and Marlin Dual Daniels. Ina was the loving aunt to numerous nieces and nephews and a Grade A friend to many.
To send flowers to the family or plant a tree in memory of Ina McGee, please visit Tribute Store
Public Viewing
1:00 pm - 5:45 pm
Tuesday, August 31, 2021
Black & Clark Funeral Home
2517 East Illinois Ave.
Dallas, Texas, United States
214-376-8297
Twilight Service
6:00 pm - 7:00 pm
Tuesday, August 31, 2021
Black & Clark Funeral Home
2517 East Illinois Ave.
Dallas, Texas, United States
214-376-8297


Explore Our
​Site
Have A
Question?
We're here for you 24/7. Click here to contact us.